Oct 28th, 2023. Impiger Technologies Private Limited has been chosen as a finalist at the Watts Humphrey Award for excellence in their Design Thinking capability. The award was given in recognition of the company's achievements in digital transformation leveraging their design thinking capabilities. This is a great recognition for Impiger and further validation of its world-class user experience design implementation in software development.
The committee received nearly 31 projects out of which 4 of them were selected as finalists and Impiger was one among the four finalists. The competition was fierce, and the jury had a challenging time shortlisting the finalists and announcing the winners as all the submissions were equally competing and outstanding.
"This award is a testament to our team's hard work and dedication working in tandem with the client as their digital transformation and design partner. " said Suresh Thiyagarajan – Director of User Experience & Design. "We are honored to be recognized by SPIN Chennai and the Watts Humphrey Award committee. "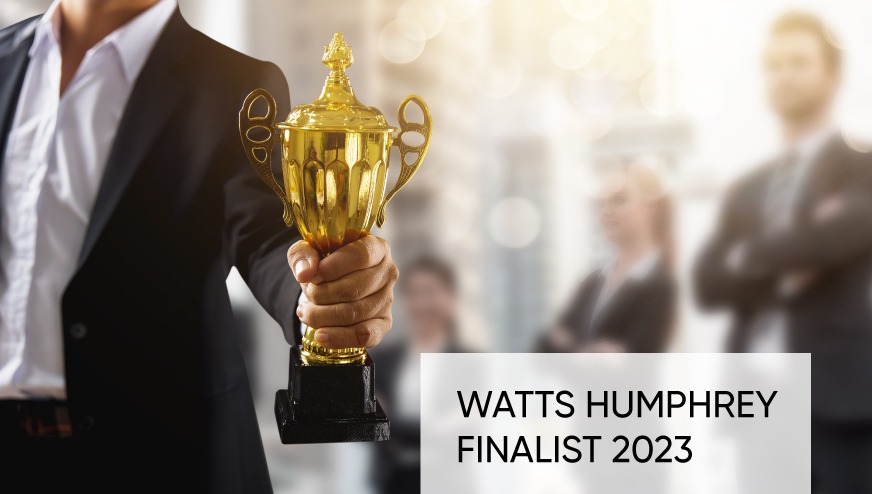 The Watts Humphrey Award is one of the most prestigious awards in the United States, and only organizations that have achieved excellence at scale are eligible to compete. It was initiated to honor the software engineering Guru and Father of Software Quality Dr. Watts Humphrey. The final presentations and awards ceremony were held at IITM Research Park Auditorium, Chennai on October 28th. The project team including Suresh Thiyagarajan, Suraj Balakrishnan and Venkatesh PR participated in the event and received the finalist trophy on behalf of Impiger.
"This award has unveiled our unwavering commitment and dedication to our mission-critical projects that set us apart. Together, we have achieved this recognition, and I am confident that we will continue to excel in our pursuit of excellence," said Ramakrishnamoorthy V, Founder & Global-CEO of Impiger Technologies.
About SPIN Chennai & Watts Humphrey Award:
Software Process Improvement Network (SPIN), Chennai is one of the world's oldest SPIN organizations (more than 20 years old) and is one of the only 130 exclusive SPINs in the world. It is associated with CMMI Institute (USA) and Software Engineering Institute of Carnegie Mellon University (USA). Chennai SPIN(CSPIN) has been the pioneer in promoting various high maturity quality and management practices, processes, frameworks, and models including CMMI, ISO, Six Sigma, Lean, TOC, BS7799, GDPR, Agile, Malcolm Bladridge, Balanced Score Card, Blue Ocean Strategy, 5S, 7QC Tools, TQM etc.