Humanize customer experience with technology-enabled personalized touchpoints
With the post-pandemic awakening, the hospitality industry is bouncing-back, and customer
experience is at the heart of this growth. Adopting the right technology and solutions has
become essential for attracting guests. Our deep understanding of what it takes to deliver an
exceptional customer experience has made businesses tap into our services to streamline
operations and focus on customers
Businesses need to offer personalized and on-demand experiences to their guests. The
technology behind the curtains to make that happen comes with all possible flavors. We help
companies steer their roadmap and navigate across the spectrum of offerings

Product Engineering Services

Managed Services

System Integration

Partnerships

Resourcing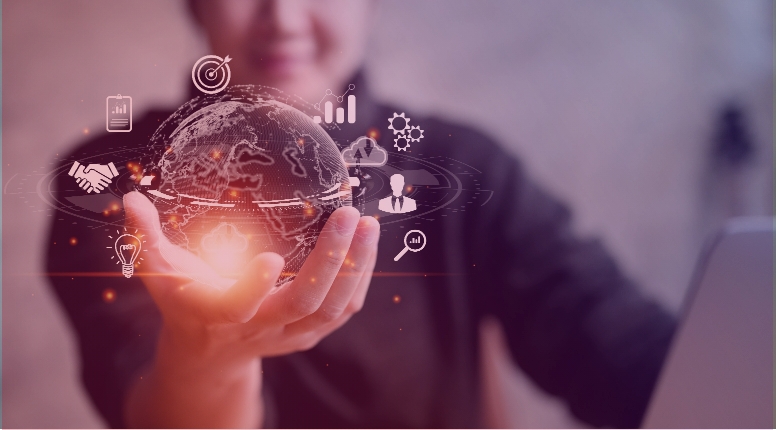 WHAT ALL SERVICES WE OFFER
The industry has come a long way from just serving customers to their requirements to
complete personalization. The entire sector is customer-centric, with technology and
personalization as a mandate. Hence it is essential to be ready and able to cater to
businesses' digital transformation.
With businesses laser-focused on purpose-driven outcomes, we focus to deliver meaningful impact with our consulting services
Build and enhance your products, platforms, or even visionary ideas into transformational tools of change for your business growth
Our design thinking strategies creates experiences that marries technology with human intuition & interaction
We curate analytics that offer actionable insights using our proprietary cutting-edge AI-enabled tools
 Convergence of the physical and digital worlds via our intelligent and scalable platforms
Enabling the tomorrow's world today with trust, collaboration & privacy-centric offerings
We focus on solutions and tools to eliminate redundancies making businesses run faster & smarter
We execute strategies to ensure your products & solutions perform, scale and deliver value to its users
WHAT ALL SOLUTIONS WE OFFER
With the demands of this industry being highly dynamic, businesses look for ready-tointegrate tools that address their needs in the shortest timeframe possible. Our growth tools
bring to the table necessary scalability and customization needed.
The best way to communicate with your team
Mobile CRM for field sales professionals
The ultimate solution for customer service
The most advanced supplier portal of the industry
Audits and inspections made easy
Customizable virtual assistant to get work done
What our clients say about our Impiger